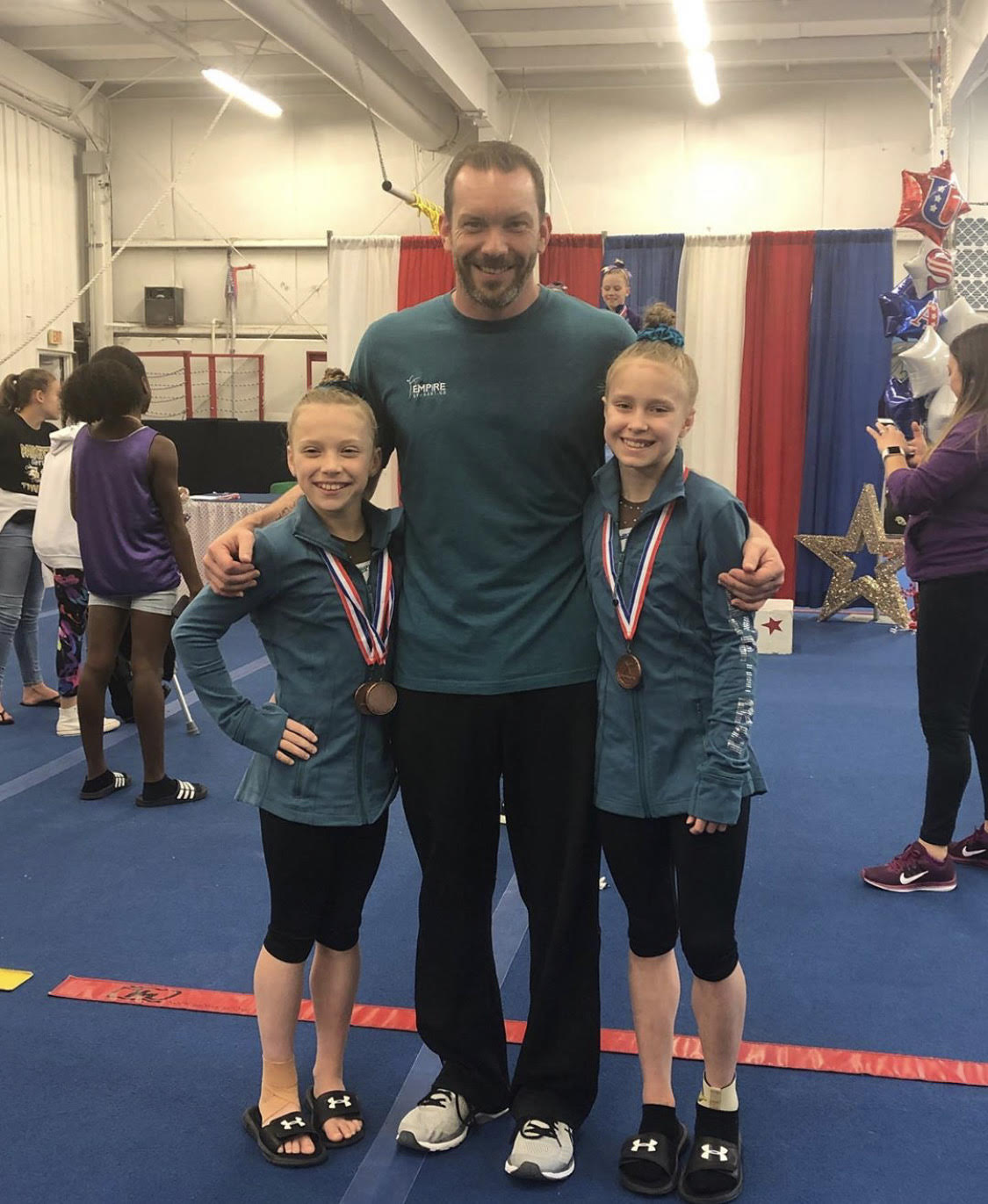 Owner, Chris Brashier  
Chris Brashier has been involved in competitive gymnastics for 30 years. As an elite gymnast, Chris had the opportunity to compete against Chinese, Russian, and Ukrainian gymnasts before receiving a scholarship to The University of Illinois. An injury cut his career short, and Chris shifted his focus to coaching. He has coached multiple junior and senior national team members and his former athletes have attained state, regional, national, NCAA, and world titles. 
"I have known Chris Brashier for over 20 years as one of my athletes and as a coach. Drawing on his experience as an athlete; I believe he understands the long term benefits of participating in gymnastics whether you go on to the Olympics or take a class once a week; gymnastics teaches you how to set goals, work hard and persevere. Chris and his staff at Empire Gymnastics are mindful of the child's development as an athlete and as a person. " 
— 
Kevin Mazeika 
Houston Gymnastics Academy 
Men's Program Manager 
2004 & 2008 Men's Olympic Gymnastics Team Coach 
Co-Owner, Beatrice Mihaila 
Coach Betty has a Masters degree in physical education, specializing in Women's Gymnastics. She graduated from the National School for Elite Coaches in Bucharest, Romania and is a Romanian Brevet judge. In May of 2005 she received the highest level coach certification available in Romania. Betty is the head Beam and Floor coach for the women's competitive team.